I Would Like My Bailout in Bacon – Satire, politics, geekery, dogs, and no DRM! 205 pages, available in Kindle and Paperback. $2.99 for Kindle and a currently strangely discounted $11.22 for paperback at Amazon.
---
From Real Life Space Lawyer Laura Montgomery:
A novel of asteroids, crowds, lawyers and a starship. on Kindle, The Sky Suspended. 356 pages and DRM free.
It's the twenty-second century. Decades in the past, the people of Earth faced extinction by asteroid. After barely escaping the cataclysm, humanity sent out a single starship in response. Now the ship's return galvanizes the population of Earth. The starship has discovered a new world, Earth-like and beautiful, and a clamor rises to build more ships. But bureaucratic barriers and secrets from a time of crisis threaten the dreams of those who also want to travel to the stars. Two lawyers and a boy from Alaska uncover old rivalries and more when they seek answers to arcane questions others do not want answered.
---
From Entrepreneur and Right-wing libertarian Thomas Sewell:
Hitchhiking Killer For Hire – Dedicated to Louis L'Amour, this 50 page short story prequel to Sharper Security is available for Kindle and DRM free.
Human smuggling, government corruption, kidnappers and border truckers in the future southwest. If there was no time to summon the Feds, would you turn vigilante and fight corrupt cops? What if the CIA was after you at the same time?
---
Part 1 of my first book, the Western Front, is perma-free on Amazon. 79 pages for Kindle.
Economic collapse, border chaos, civil unrest, big bad gov't and maybe a few more headlines that I snatched off Drudge last Tuesday.
---
The Microphone Book: From Mono to Stereo to Surround – A Guide to Microphone Design and Application, 3rd edition, 480 pages, non-fiction available for Kindle and in Paperback.
Ray also contributed to the Handbook For Sound Engineers.
Eargle's Microphone Book is the only guide you will ever need for the latest in microphone technology, application and technique. This new edition features more on microphone arrays and wireless microphones, new material on digital models; the latest developments in surround; expanded advice on studio set up, recording and mic selection.
Ray A. Rayburn provides detailed analysis of the different types of microphones available and addresses their application through practical examples of actual recording sessions and studio operations.
The book takes you into the studio or concert hall to see how performers are positioned and how the best microphone array is determined. Problem areas such as reflections, studio leakage and isolation are analyzed from practical viewpoints. Creative solutions to stereo sound staging, perspective, and balance are covered in detail. Eargle's Microphone Book is an invaluable resource for learning the 'why' as well as the 'how' of choosing and placing a microphone for any situation.
---
Somewhere Obscurely, 476 pages, available for Kindle and in Paperback.
Murder. Kidnap. Slavery. Then the real trouble began.
Mohado — vulgar term applied to timeslipped workers. Living as virtual slaves, these desparate workers move back and forth through time at the whims of their employers. This is Aramond Smith O'Reilly's life. Witness to his mother's murder, kidnapped, and sold into a life of misery… He will never know where – or when – he will be. After escaping wretched conditions, Aramond purchases a timeship, only to become the very thing he used to dread and fear: a coyote-one of those who transports and delivers the workers to those who would exploit them.

Violet is trapped in the prison of her own mind. Her body is dwelling in the insane asylum, but when her friend Walter is killed, she must make a decision to avenge his death, or stay safely locked in her own broken soul. He'd drawn her out of her shell, and she finds she still has honor left… But will anyone believe the crazy woman?
A collection of essays focusing on aspects of the American frontier, the pioneer experience, various interesting events and people, all edited from eleven years of blog posts by the author at various blogs.
This is a collection of essays about Texas history and people, which originally were blog posts on various blogs. It can be read as a companion and extended footnote to my novels about Texas; The Adelsverein Trilogy, Daughter of Texas, Deep in the Heart, and the upcoming release, The Quivera Trail, which will be available in November, 2013.
From Karen Meyers a collection of shorts from The Hounds of Annwn: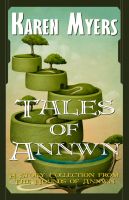 A Story Collection from The Hounds of Annwn
THE CALL: A very young Rhian discovers her beast-sense and rushes to the rescue of an errant hound.
UNDER THE BOUGH: Angharad hasn't lived with anyone for hundreds of years, but now she is ready to tie the knot with George Talbot Traherne, the human who has entered the fae otherworld to serve as huntsman for the Wild Hunt. As soon as she can make up her mind, anyway.
NIGHT HUNT: George Talbot Traherne goes night hunting for fox in Virginia and thinks about the choices he has made.
CARIAD: Benitoe and Luhedoc are off to fetch horses for the Golden Cockerel Inn in Edgewood. Luhedoc needs to relearn an important lesson about confidence.
THE EMPTY HILLS: George Talbot Traherne shows a bit of the human world to family and friends, hoping to share some of the sense of wonder he discovered when he encountered the fae otherworld.
From ST Gafney:
Sheila Reilly, once a prominent research physicist aboard the Wells Explorer, now an American refugee living in China Harbor after the Millennium War destroyed America, has barely survived the last 5 years. Sheila's very life may now depend on the secrets she keeps. Even from Yam, the man she loves and who has helped her eke out an existence for the last 2 years.
Discovery of the wreckage of the Wells Explorer sets in motion a chain of events wherein Sheila must come to terms with her past and is given an opportunity by the enigmatic ancient Lin Yi to change history, but perhaps at the price of losing everyone she now loves. Suddenly everyone in China Harbor is looking for her, from General Chen, the conflicted head of the often brutal People's Guard and the villainous Colonel Kwan, who will stop at nothing to get the power he wants, to one mysterious stranger out of Sheila's past, who started it all so very long ago. As Sheila races against time to save the past, no one in China Harbor who has touched her life is safe, from an innocent produce vendor to Yam's young daughter who longs for Sheila to take the place of her dead mother.
Journey through the crystalline surfaces of short stories, that for the briefest of moments , reflect the light and shadows of what it means to be human. Just beyond the brightness of what we know, lurks the shadows of what we don't yet know or understand. We pretend we stand on solid ground, turn on the lights, and perform rituals to ignore the horrors that surround us. When in truth, the greatest darkness lies within us all. But also, the greatest brightness. Like crystals we hold both. Turn us one way, and we know just how to kill. Turn us another way, and we know just how to love, a love that transcends both time and death.
What facet will speak to you? Rattle your brain, eat away at your heart? Haunt your dreams, disturb your peace? Make you smile, even laugh? Make you promise to live better? Comfort you just a little, teach you how to build a fire to burn away the night?
Come, take a break and read a story. Short stories for those short spaces of time when a novel is too much. Pull away the curtain, take a peek, and see what is reflected in the facets of your own mind.
A collection of super short stories (1000 words or less) on the subject of fire. Ranging from the love of a volcano goddess to natural phenomena encountered as humans explore a distant planet, these stories evoke a sense of wonder and awe at the nature and power of fire. Some titles have been previously published as part of a weekly flash fiction project but others are brand new and exclusive to this volume.
Titles include:
Molten Love
Spark
The Silver Fire
The Weeping Flame
Husband in the Flame
Troublemaker
From The redoubtable Mary Catelli, who has a story in this:
Norilana Books presents the first volume of an exciting new annual anthology series of science fiction featuring powerful and remarkable women.
Explore the truth of what it means to be female, and discover the wisdom and the strength of a woman in a grand universe without limits. Far-ranging scientific speculation meets action and adventure, grand space opera, thrilling discovery, and intelligent protagonists…
From Cyn Bagley, who is that rare thing, a good poet:
This chapbook contains twenty poems written in 2013 about a small apartment complex in Carson City, Nevada. The poems are an assortment of haikus, tanka, pantoum, and free verse.
The River Creek Chronicles:LaKeisha's Transformation
LaKeisha Andrews thought she and her husband were moving into an ordinary, dull, tiny Michigan town. But, as she learned more, the weirder the town became. Little did she know that her move — and her baby — would prevent the upcoming apocalypse.
Excerpt:
"The town is doomed," The Oracle intoned. He looked around. "Where's Hiram?"
"Out of town," Lazarus said. "Vacation. And you know he's got that case coming up."
"Oh," the Oracle said. "I had forgotten. Anyway," he continued in a melancholy tone, "the town is doomed."
Joanne Long looked at the television, flickering in one corner, then went back to her knitting. She looked as neatly pressed as she usually did, not like she had just gotten out of bed. "I think that you've been watching too many scary movies, honey." She settled back into her chair.
"No," the Oracle said. "Infomercials. That's when I get my best revelations."
"And the revelation you got while watching a commercial about knives," Daniel Summers said, rubbing his eyes, "was that the town is doomed."
"The town is going to be destroyed in a ball of fire," the Oracle said. "And a baby will be our salvation."
from rawle nyanzi:
In a farming village on a faraway planet, 15-year-old Norma Teague hunts in the forest for food and helps her parents and brothers run the farm. When the Tanjio military shows up to conduct a draft, Norma considers herself lucky since they did not take girls.
Then she received a magical belt that gave her the power to defeat any armor made of matter.
Now she is a prime candidate for the draft — and her village would have it no other way. Can she defy the will of her fellow villagers and avoid getting sent away to die in a hail of bullets?
Lingua Franchise — suggested tracks "American Cyborg", "Storybook Romance", and "Zombies".
To the Rescue – suggested tracks "Superhero", "Post-Apocalyptic Love Song", "Geek Chic"
The Sound and the Furry– suggested tracks "Vorlon", "Ender", "Lojack"
From Blake Powers:
An exploration in image and word of day-to-day life of our troops, along with a reminder that beauty can be found in many places even in the most interesting of times.
This book covers my time with the 1st Battalion of the 4th Marines at Al Qa'im, Iraq at the Syrian border; and, a bit about Landstuhl Hospital in Germany — and something very special that takes place there above and beyond the excellent care given.
This is not a book about combat, rather it focuses on the everyday sights that reflect the majority of the time at war that is routine. It is an attempt to share that not seen on the news, and provide a glimpse into a world few have seen and of which even fewer understand.
My hope is that the reader will pause to think even as I try to make them laugh and cry.
NOTE FROM SARAH: Sorry to be doing this stumbling by stages, but I just got back and apparently over the weekend forgot how to post on WordPress.  Who knew?
UPDATE: I meant to thank Thomas Sewell for collating/doing bio for first six books.  (In case it's not obvious from my doing this in dribs and drabs, often forgetting cover and originally forgetting to title the post, I'm not functioning.  Long car ride and a rainy day made me stupid.)  I love his style and tried to match — but in future y'all will have to give me a personal web page or SOMETHING to work with 😉
UPDATE — Welcome Instapundit readers and thank you Glenn Reynolds for the link!