*Just so you guys don't worry. No, unfortunately this isn't me finishing a novel. It's family stuff, and it's not bad, just busy. So Saturday went sideways and I don't have time to put up the promo post today, so, have a ghost post. Promo post tomorrow. Thank you to Francis for stepping in – SAH*
We Need Non-inflationary Cash by Francis Turner
This essay makes the case that we are in the process of needing a non-governmental form of cash. This is because governments are busy tracking what we do with the money they print and because they are mostly printing a lot more of it than they should so its purchasing power is going down (inflation). These factors make it a poor store of value and hence an unreliable unit of account and medium of exchange.
Note: readers who didn't read my essay from about 7 years ago on Money and Cake, should probably do so, and it won't do any harm for those that did to reread as a refresher. It's a light-hearted introduction to most of the key concepts of money.
Note. I am not a tax lawyer. Nor do I even play on on TV. Your local tax-gatherers and governments may object to you trying to implement your own non-inflationary cash. This should not necessarily stop you from doing so, but you should plan accordingly.
What's the problem
The fundamental problem is the governments and large commercial organizations are unkeen on the concept of people exchanging clinking and folding cash money for products and services as opposed to balances of electrons being changed in various locations. There is a global push for going 'cashless'. I.e. doing what The Register called "Pay by bonk" or possibly pay by QR code or other mechanism. In Sweden the switch away from cash is very well advanced; if I recall correctly, a majority of shops, cafes and the like no longer accept cash at all. Other countries in the developed and developing world are not far behind.
This isn't just a government thing there are lots of large companies who also like the idea of consumers not using cash. Companies like it because they can take a cut of every transaction. It's small on a per transaction basis (1-3% usually) and usually taken from the seller, but it adds up enormously over millions of users and billions of transactions. In addition they can often track spending habits and target ads and offers to entice consumers to buy more. In fact it seems to be popular with most of the "bureaucratic-commercial" complex everywhere, particularly in the land of Winnie the Pooh, err West Taiwan.
In Canada Truckistan, the government has declared an emergency which allows it to tell banks to freeze arbitrary bank accounts without any evidence presented to a court or similar (and to let banks do the same thing on their own if they feel like it, with no fear of court order reprisal). So you can put your money into the bank but you may not be able to get it out. Of course they justify this as "temporary" and "only going after the evil REEEE bouncy castle protestors" but
a) this pretty much defines "thin end of the wedge" and
b) how does anyone appeal when they make a mistake (not if, when because they will)?
Meanwhile in the land of the 'free', the 'Let's Go, Brandon!' administration and their buddies in congress are trying to get banks to report all transactions into and out of bank accounts with more than $600 in them.
This is, clearly, a potentially huge problem. It's a problem two ways. First is the obvious government tracking one. Even if you assume the government is a wonderful organization staffed purely by the most competent and morally pure the chances of them making a mistake and bringing the full force of the law down on some poor housewife buying, say, fertilizer for her garden and a can of kerosene for emergency heating is higher than one might prefer. Given that in the world we live in the government is not staffed purely by ethical angels, the chances for abuse and error are very high indeed. And that doesn't even get into the government criminalizing transactions that should be perfectly fine and so on.
Then there's the problems of availability and fraud in a cashless society. If the power goes out you can't buy a candle in a cashless society. You can't buy anything if the internet goes down, if your financial provider has a problem and so on. Also if your provider is hacked (or your cash payment token is, or…) then you stand to lose more than just the cash in your wallet.
Fundamentally there's a centralization and a corresponding lack of local personal control. There are benefits but there are plenty of drawbacks even before you worry that the government might abuse its knowledge of your financial life.
So keeping cash sounds like a good idea. However, there are potential downsides. Any replacement for cash needs to be able to avoid those downsides
The most obvious is to do with the supply of it. Currently there is, as mentioned earlier, a certain upward spring in the prices of things these days if you buy them in dollars (or pounds or euros – though here in Japan, in yen, not so much yet).

And that is a problem for people who like the idea of cash. As Zimbabwe, Venezuela, various other South American nations, Israel and Weimar Germany all can attest to, cash is a complete disaster if the currency is suffering from hyperinflation. In all these cases cash quickly became useless. Indeed even in times and places where inflation is in the 5%-20% per year range (i.e. much of the 1970s and early 1980s for most of the world) cash is a poor store of value although it still works as a method of payment. Cash coins are slightly better than notes though because the metal will have a base value, so much so that at various times people have taken low denomination coins of various countries and melted them down to sell as refined metals.
Plus the other problem with cash as a strictly physical object is that it is hard to pay for things remotely using it. Which is why bearer bonds, letters of credit, cheques/checks, hawala and so on developed all the way back in the 17th/18th centuries (or about a millennium earlier in the case of hawala).
So to sum up, we have a requirement for something that can act as a reasonable store of value and unit of account (in Japan the yen has been amazingly stable for the last three decades but most other currencies have not, and in Japan the cause has been periods of no growth and deflation), be easily exchanged by buyers and sellers for good and services and yet not fall under the control of the government.
Fundamental requirements
Our cash needs to be the following:
Non-inflationary (and non-deflationary).
A ton of things work better if the cost of something is predictable because the currency itself is stable. This doesn't apply necessarily to every transaction, but the ability to be able to plan investments and calculate expected returns is made far, far easier when the unit of account remains constant over time. In most of the developed world people who are younger than about 40 have no idea what even fairly moderate 5-10% annual inflation does to your financial planning (though in a year or two they will) but it is an important issue. It is worth noting that some currencies have historically been reliable (the pound sterling for the long 19th century up to ~1914, the US dollar for much of the twentieth) while others (the French Franc, the Italian Lira) have not.
As noted in the last 30 some years the Japanese Yen has been amazingly stable in terms of in country pricing. I first came to Tokyo in 1991 and prices for all sorts of things – from soft drinks from vending machines to train tickets to restaurant meals to property prices – have remained very much the same. Some have probably gone down a bit (property in some places, some restaurant deals) but generally speaking things have been stable.
The key seems to be that the money supply should not expand (or contract) in relation to the underlying economy. As we are (re)discovering with all the covidiocy money printing, when you increase the amount of money in circulation without increasing the economy to absorb it, you see prices rise. And, as we will undoubtedly see in the next few years, having got on the inflation train it is very tricky for a national economy/currency to get back off it again. [We know how to do it though. You raise interest rates and cut government spending (and government money printing) and it stops. But it is a painful adjustment as was discovered by all the countries in the 1980s that did it to end their 1970s stagflation.]
For our replacement money we want something that is a good proxy for the underlying economy. An example could be crude oil or the various refined products of it. It is true that the crude oil price varies considerably in dollars or other currencies but crude oil itself has tended to be produced (and consumed) in roughly proportionate amounts to the size of the global economy (see this graph). So if you had a currency of pints of crude then it would not be inflationary or deflationary (also it is worth noting that prior to the end of Bretton Woods and the 1970s oil shock, crude was remarkably consistent in US$ as this graph illustrates)
Independent and Decentralized
Independent means independent from governments. See above note about covidiocy and inflation for reasons why this is bad. It would be nice if it were hard to track by governments so they couldn't tax you but that's a nice-to-have, a must-have is that governments (or anyone else) cannot print more of it to suit their own needs.
It would be good if the currency had no single control point but could be replicated by anyone. That makes it hard to shut down if (when) governments get upset about it. They may manage to stamp out Alice's Spondoolicks, but Bob's Quatloos (which are readily convertible to/from Spondoolicks) can continue to be used just fine. Also if it turns out that Charlie has been sneakily coining extra Charlicrowns the only people who are impacted are those who have some. Owners of Spondoolicks, Quatloos or Dave's Doubloons are just fine.
Decentralization also helps with scalability. While it is true that in the past a reference currency (the Thaler, thePound Sterling, the US Dollar) was extremely helpful, in a world where information is easily passed everywhere and where we all have handy dandy massively powerful computers in our pockets, it's quite not a problem for everyone to have the exchange rates of Doubloons to Quatloos, Quatloos to Spondoolicks and Sponddolicks to Charliecrowns and therefore calcluate how many Doubloons make a Charliecrown.
Based on Something Physical
Actually this may be a nice to have, rather than a must have. But currencies based on actual gold (or wheat or cowrie shells…) have built in warning signs for when they are being inflated because you can do the sums and see that 1 billion ounces of gold probably doesn't fit in that warehouse over there. Relatedly it is also possible to audit banks etc, and actually count the reserves of gold or wheat or cowrie shells. People can, of course, have fake bars of gold, plastic cowrie shells etc, but it is trickier to do compared to just modifying a few electrons here and there.
Hard to counterfeit or fake
I'd prefer impossible to counterfeit, but I'm prepared to go with hard. Most current cash can be counterfeited but the percentage of counterfeit cash is probably well under 1% of all cash. Again the point here is that someone (a government) cannot simply make more without investment in whatever backs the currency. A currency that can be faked is one that will soon be one that people lack trust in so we need to avoid that. One benefit of a decentralized system is that it should be possible to decouple and deprecate specific instances if they turn out to have been abused without losing trust in the entire currency. There are examples of this working in various places with existing currencies. For example in both Scotland and Hong Kong bank notes can be printed by a number of banks not just the government/central bank. If a particular bank gets into trouble then its notes may end up trading for less than face value.
Functional when the power is off
As you may have noticed significant parts of the world are learning the downsides to "green" energy with respect to its intermittency and general unreliability. The PRC has shot itself in the foot by trying to boycott Australian coal thinking that domestic suppliers and other countries could provide it instead (narrator voice: but they couldn't). The Europeans have shut most of their coal, some of their nukes and gone for a mix of renewables and gas. And the gas all comes from that beacon of good governance and free-markets: Russia. Parts of the US (California particularly) are doing the same.
If the power flickers on and off that will affect everything that requires electricity including the internet and services based off it, as well as smartphones and so on. It would be really nice if, when push comes to shove, you can pay for that gallon of fuel, roll of toilet paper or loaf of bread in some kind of off-line token. Ideally (see below re remotely transferable) there would be a way to print out tokens, use them and have the recipient scan them back in and destroy them.
Anonymous
We need to not be able to track the origins of cash or who pays whom with it. See above re: governmental oversight. But it isn't just governments. Any number of large commercial organizations (e.g. Amazon, Walmart or your friendly local supermarket with their loyalty card) love the idea of tracking what you spend your money on so they can target ads and offers to entice you to spend more. All of this tracking has privacy implications. Given that you can't trust institutions to either hold the data securely or use it ethically, anonymity is a really really good idea.
Remotely transferable
There has to be a way to pay a distant supplier for a product they will ship you that does not involve you, the supplier or a middleman trucking a physical lump of money from point A to point B. It must be noted that systems like Hawala have done this mostly successfully for a thousand years or more so you don't need an internet (or even a telegram system) to do this. But – obviously – it will be better if it is possible to use the internet if it is available.
Convertible into fiat currencies when required
Paying for things in quatloos, spondoolicks or whatever is fine as long as the other party accepts them. Unfortunately in the near future people you want to pay for goods or services are likely to insist on dollars, euros, pounds, yen etc. so there ought to be a good way to swap quatloos for the required currency. There will also be a need to convert dollars, euros, pounds, yen etc. into quatloos. It is perfectly fine for the conversion process to be costly but it needs to exist.
Usable for small purchases
It seems obvious now but in the past less divisible coins have been a problem. If you get paid 10 spondoolicks a day you probably want to be able to buy things in small fractions of a spondoolick. So the currency needs to be able to support denominations that are small enough. Roughly speaking the current major currencies all have their smallest coin as something that is too small to buy a single thing these days (but you could 40 or so years ago), but where a small number of them can buy say, a single candy or something equally minor.
Why not Bitcoin? or $otherCryptocurrency
Current blockchain based cryptocurrencies don't work well as quickly transferable cash and have a bunch of other issues. This long blog post covers a fair number of them (you may ignore the glowball wormening part).
A few of the issues: Transactions take a while to be confirmed (minutes to hours) and it is typically complicated to handle fractions of a coin. If you want 1000 widgets to be delivered next Tuesday then a cryptocurrency is fine. If you want to buy an ice-cream or a cup of coffee to eat/drink right now it is not so easy.
Bitcoin is designed to become progressively harder to mine. That's not stable because it's not tied to the size of the economy.
No current cryptocurrencies that I am aware of are designed to be turned into physical tokens.
Most cryptocurrencies (bitcoin particularly) are not anonymous either. They are pseudonymous which is similar but not as strong on the identity protection front. It is possible to track every bitcoin transaction back to the origin and people do that, which is why ransomware crooks no longer want bitcoins.
That's not to say a new cash currency would not use cryptography – in fact it almost certainly will use it for something – but not as the source of the underlying value.
So what do we want?
We want some kind of hard to fake physical token that is based on possession of a physical thing of value.
That physical thing needs to be something that is universally understandable, and available. And it should be reasonably portable at need (think bars of bullion vs say ownership of a plot of land) even if most of the time it doesn't get transported
That physical thing needs to be (roughly) tied to the size of the economy so that it won't cause or be subject to inflation or deflation
There should be a mechanism to transfer promises of tokens to distant locations ("I promise to pay the bearer 1oz gold").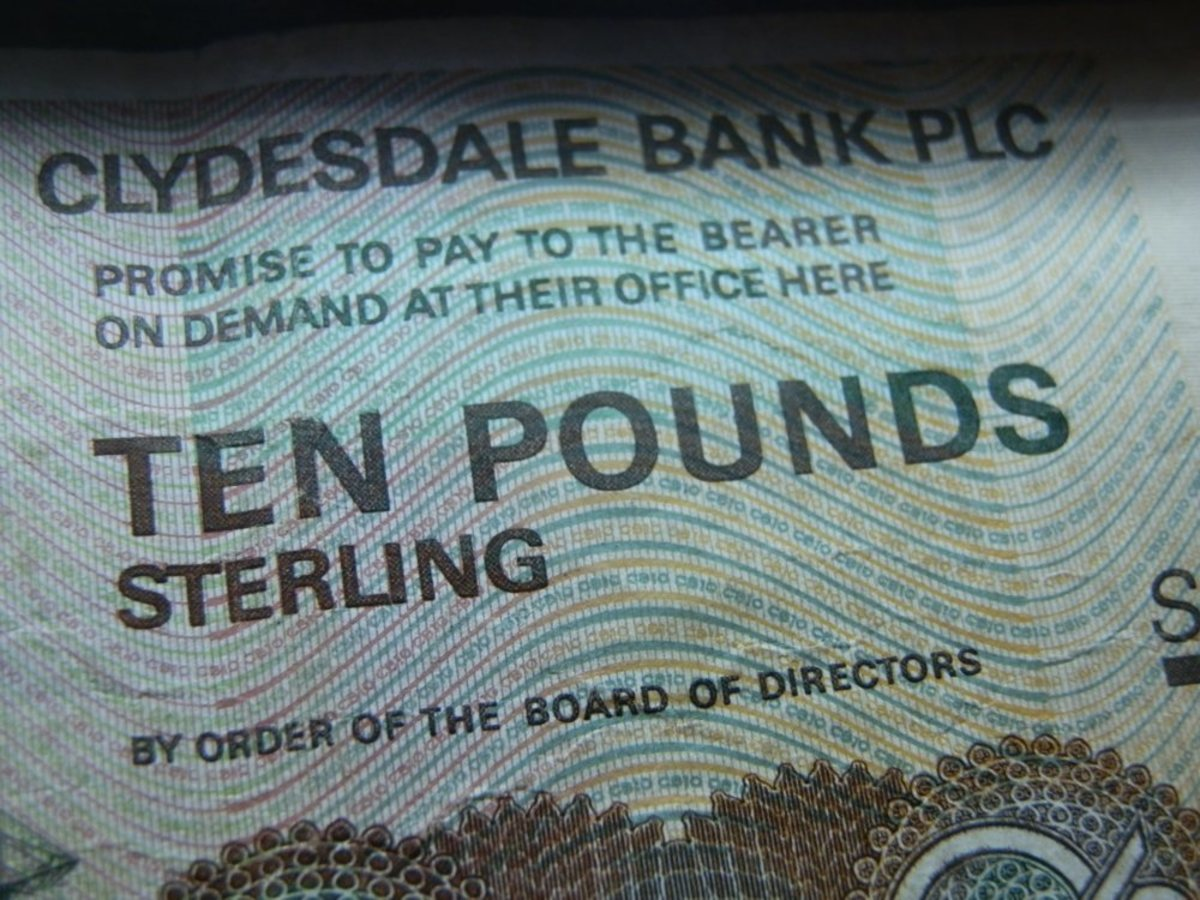 Energy as the fundamental physical base
I think a good thing to base the currency on is energy. That could be just a measure in Joules or BTUs or it could be physical things that have known energy values such as gallons of gasoline or pounds of coal, or it could be both.
I do not claim that an energy based currency will work. But I think it meets most, if not all, of the criteria above. It's readily understood, readily available, easily transportable and energy usage is tied to economic activity. Its also easy to understand exchanging it, so 1 gallon gasoline == N KwH of electricity == Y lbs of coal and so on.
Tokens
You can print any token you want, but if you add a serial number that includes some crypto validation key that will be helpful for identifying fakes. There probably should be an online "validate this token" thing that can be used to confirm that the serial number is legit.
But it's you who is on the line to produce the energy if requested. So potentially bank runs could happen but that doesn't necessarily destabilize the whole system. It would make sense if the people who backed the tokens were people with ownership of energy (e.g. the owners of fracking wells). But you could run an electricity generator and a hydroelectric dam or simply build a load of tanks and store gasoline (or diesel or..) in them if you wanted to. Or people could trust you when you promised to pay for them to refill their car at a gas station. Or… there are lots of options and lots of ways to store energy and use the store to back a currency.
Online resources would be useful to confirm the validity of non-local tokens and some might not be always accepted by everyone. Perhaps you would discover that only special dealers would accept weird Nova Scotian tidal power tokens and then only at a discount to their face energy value. On the other hand the local Stop'n'go tokens would be accepted by everyone and regularly exhangeable for BP tokens from the nearby town or Duke Energy ones….
Energy tokens are easily printable in small amounts and easily understandable. e.g. 1 KwH would be about a (US) dime. 1 fl oz of gasoline is of similar magnitude. Energy tokens are easily exchangeable from one type to another. Swapping a 1000 KwH of electricity for 20 gallons of gasoline (note I have NOT checked the exchange rate, this is an example) is dead easy and in fact you can have some guy with a gasoline powered generator do it very precisely for you.
Remote transfer
We know how to move energy. We know how to trade ownership in energy. All we need is a way to trust the exchange of physical token to virtual one. This is actually a place where the blockchain becomes useful because it allows everyone to confirm that X tokens have been deposited at store S and store S has transferred the value to user U. At some point later when store S receives a withdrawal request it can also log that transaction in the blockchain. Note that
Works when the power is out
Indeed can be used to get the power back on because you can easily swap 20 gallon tokens for 20 gallons of gasoline right now. etc.
How to set up your cash system
See disclaimer at top of post. Talk to a practising tax lawyer. Pay them for their time. This will help you avoid steps that will bring the wrath of the government down on you. However in general, despite the disclaimer, this is how I would work (and these steps are not particularly ordered).
Start small and local. Use barter and IOUs as the basis of your system. "IOU 5 gallons of diesel" is unlikely to be considered a legal currency. Nor is "IOU 5 lbs of zucchini". Or even the handing around of actual zucchini (or the traditional cigarettes and bottles of booze).
Code words. Squids, zuchinis, etc. have innocuous meanings that can mean they will be ignored when the authorities read your emails/text messages. Use archaic counting: score, dozen, gross. Use Roman numerals. "I want LIV dozen squids and a score zuchini" is less obviously cash that 648.20 $currencyname and so on.
The key is to keep local commerce working when the national/international stuff is not. So work on blockchains and electronic transfers later. For now having a trusted person at the other end (a la Hawala) will suffice.
If you need to make coins then washers that are engraved would work well. A modern CNC engraving tool could easily engrave the serial number of the coin if you wanted to do that along with a pattern that would be hard for a foger to replicate if he doesn't have the pattern.
When you get to electronic banking, transfers etc. avoid all the things that have allowed crypto currencies to be insecure, most of which turn out to be stupid software bugs. Even large banks can write insecure code for this kind of thing so try not to need to write software of any sort. Or to have online portals etc. If you have to have an online thing open source the s/w and get someone to review it
Know your customer/trading partner. This reduces the chance of informants and criminals.
Other options
I like the idea of energy. But I'm sure there are other things. Even perhaps cryptobased things that I haven't thought of. Also I'm sure there are things I'm missing. Don't be shy. Comment away