Government Failures Cause Kyles- A Guest Post by Francis Turner
The great and the "good" in the US and around the world have been complaining about white supremacy getting a pass thanks to the acquittal of Kyle Rittenhouse on charges of homicide and so on. As anyone who paid even the slightest attention to the events of August 2020 or the recent trial would know, there is no evidence whatsoever that Rittenhouse was a white supremacist or anything other than an young man with a praiseworthy sense of duty and responsibility.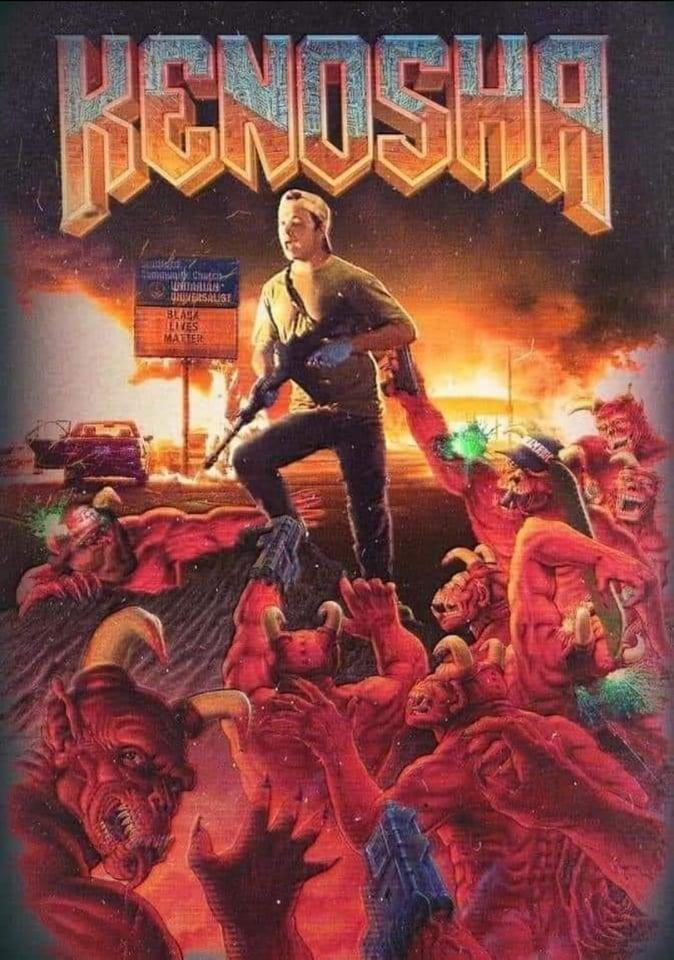 I'm going to totally ignore all of that (people like Larry Correia have that task firmly in hand) and concentrate on something else, the one place where almost everyone, from the great and good on down to people like me agree: namely that it would have been preferable for Kyle Rittenhouse not to have been patrolling the streets of Kenosha in the first place.
The MSM and the "Liberal" left think he shouldn't have been there because in their view no one should have objected to the "fiery but mostly peaceful protests". The rest of us think that is ridiculous but we agree that Rittenhouse and his fellow informal militia members should not have needed to patrol to limit property damage from such "mostly peaceful" protests.
[Aside: it is notable that (almost?) all of the informal militia patrolers seem to have been male. I'm sure that was due to their sexism and nothing to do with the idea of chivalry that strong men protect weaker women… ]
Short of a very small number of willfully ignorant and deluded sorts (e.g. Ayanna Pressley) no one believe that Rittenhouse would have opened fire if the protests had been limited to marches in the street shouting slogans. The one thing that I think even lefties mostly admit, if quietly to themselves, is that Kenosha wasn't a protest it was a riot. Some of them may consider the riot and property damage to be a legitimate form of protest for something but they do agree that the events in Kenosha the night before and then the night Kyle was on patrol were riots.
So what were the causes of the environment where Kyle felt he should step up and protect property from arsonists, rioters and looters? The quick answer is that the primary causes were "Government" and particularly government policies espoused by progressives/liberals (a.k.a. filthy commies 🙂 ).
Let me explain
The Government Created Kyle – First Strike
Now in normal societies, when there is a riot it is the responsibility of the government to quell it. In Kenosha the government decided not to. We can and should blame the mayor of the town, the governor of Wisconsin – Tony Evers – and so on for that failing. In particular we can blame the governor because it seems he deliberately decided not to send in the National Guard, even though such was offered by President Trump and requested by some local politicians. You may not be surprised to learn that Evers is a Democrat and uttered various nauseating remarks concerning the shooting of George Floyd, Jacob Blake and probably others that I can't be bothered to go find.
In short the relevant authorities pretty much encouraged the rioting and took no action at all to try and limit the damage the rioters would cause.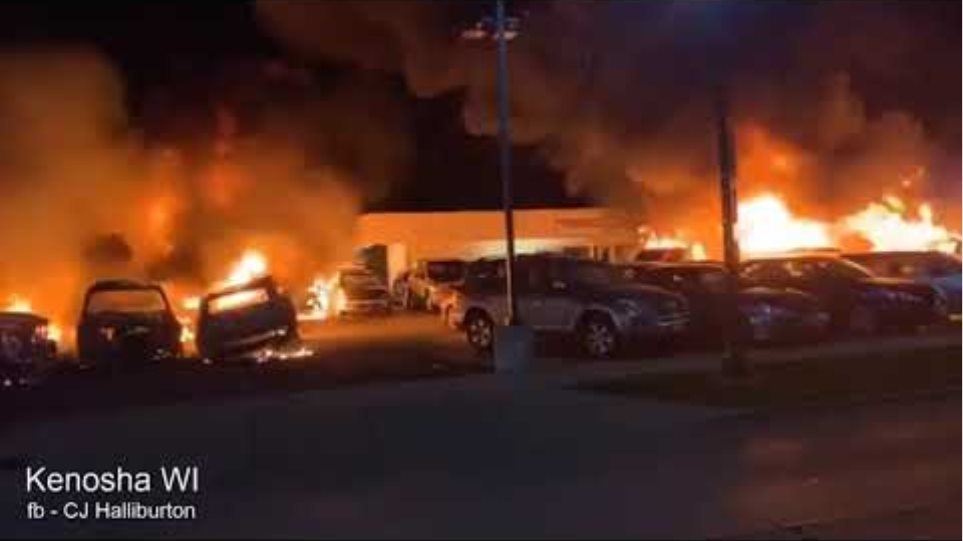 That is the first way the government created Kyle. If the relevant local government had acted in any kind of way to prevent the riots or provided sufficient personnel to counter the rioters, Kyle would not have felt the need to patrol the streets of Kenosha to protect property from rioters, arsonists and looters. Instead the governor and others made statements that demoralized the police and encouraged the protestors.
If lefties don't want people like Kyle to patrol the streets of their local towns with weapons to protect themselves and fire extinguishers to put out the fires of arsonists (and in the case of Kyle put out a fire that could otherwise have caused a very large number of casualties) then they should protect the local businesses so that they don't feel compelled to request protection from militia volunteers.
The Government Created Kyle – Second Strike
But that's just the first and most obvious failure of (lefty) government. The next most obvious is that governments all across the US have permitted the goons associated with BLM and antifa to riot and burn things. If the authorities in Portland, OR or Seattle, WA or Minneapolis, MN or any number of other places had been willing to use the standard tools of riot control to actually stop the riots and protests there instead of hunkering down and letting their police and themselves be attacked then probably the protests in Kenosha would have been more muted. If nothing else at least some of the protestors would not have been able to be present because they would have been in jail.
But even ignoring those hypothetical jailbirds, I think it is clear that, as anyone who has had the pleasure of housetraining pets, children and the like knows, if you consistently stop them/punish them when they are first bad, they tend not to repeat the experience. See also, for example, the success of the "broken window" policing policy in New York and elsewhere in the 1990s.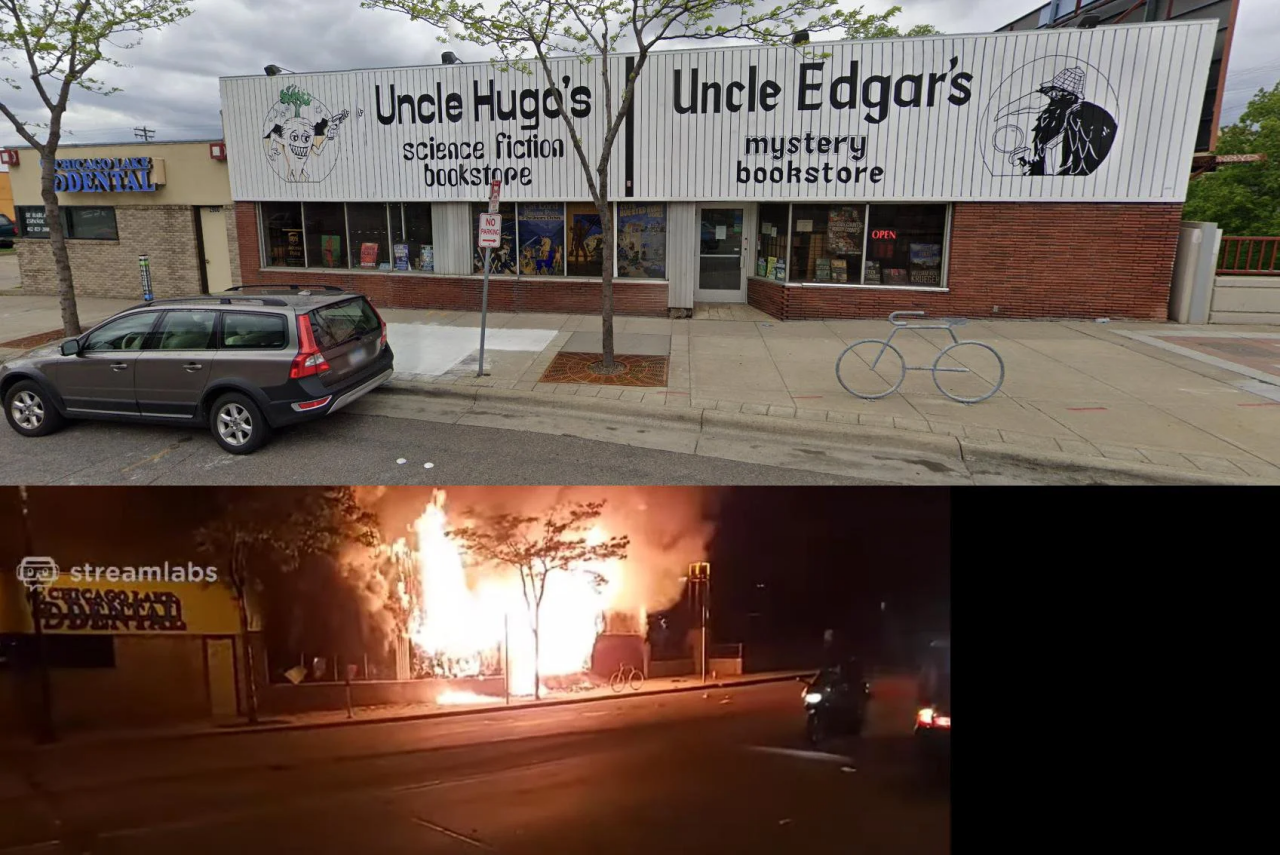 In 2020 Democrat Party state and local government and law enforcement officials all over the USA decided that they should "defund the police" and not react to lawless protests in the name of BLM. Entirely unsurprisingly they got more riots and the the riots and protests were more violent. In places where politicians (generally Republicans) did the opposite the protests were much more limited.
That is the second way the government created Kyle. If governments across had acted to stop riots earlier in the year it is highly likely that any Kenosha protests would have been a lot less damaging and thus there would have been no need to for him to patrol.
The Government Created Kyle – Third Strike
Now let's step back and discuss the individuals Rittenhouse shot. All three had criminal records, but I think it is fair to say that the first one was the worst. Rosenbaum was a registered sex offender who had served time for pedophile offences. According to a reddit post those sex offences were way more than what was admitted to in court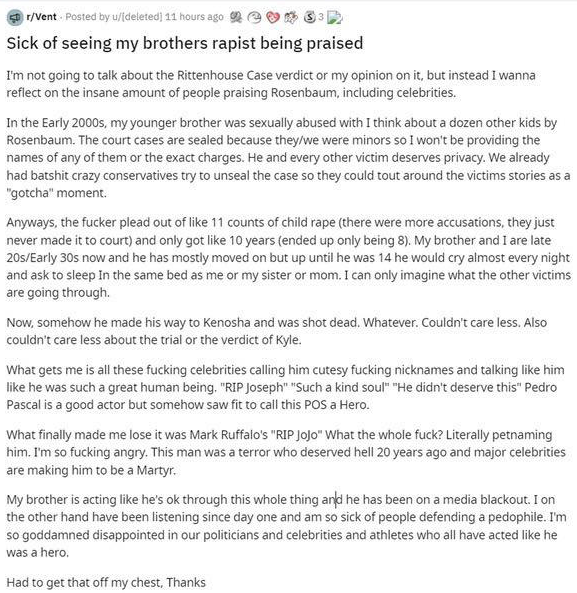 That ignores the more recent Wisconsin accusations of assault, battery and domestic violence as well as the process crimes relating to his evading the court mandated monitoring and the like.
If there were any sanity to the US Justice system, if he wasn't still in prison for his 2002 offences he should have been slammed back in there permanently as soon as he assaulted his girlfriend in 2016.
[Aside: in an ideal world he'd simply have been executed in 2003. A lot of suffering would have been averted if he had]
The other two rioters shot by Rittenhouse were slightly less despicable but both they, and Freeland the "jump-kick man" who attacked Rittenhouse and escaped without being injured when Rittenhouse shot at him, had long criminal records. If the two survivors died today the world would likely be a better place. Neither Huber – the second person Rittenhouse killed – nor the two of them show(ed) any sign of becoming anything other than violent criminals. Much the same, by the way, also applies to Jacob Blake whose shooting while resisting arrest was the cause of the riots. Indeed he and Huber seem to share the charming habit of domestic abuse and both quite likely believe(d) they can continue to rape or beat women who become their girlfriends.
A proper criminal justice system would ensure that people like this would either be jailed for their repeat offences and/or be clear that a subsequent repeat offence (such as trying to burn down a gas station) would result in their incarceration for a considerable period of time. It is my belief (see housetraining) that consistently applied rules will not just dissuade the person in question but also others who get to observe their fate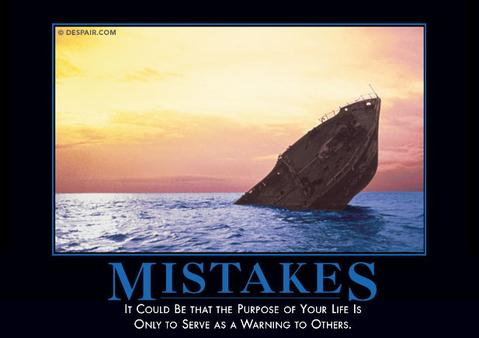 That is the third way the government created Kyle, by not properly punishing repeat criminals who therefore felt free to continue their lives of crime and to take part in a riot.
The Government Created Kyle – Fourth Strike
The fourth way the government created Kyle was in the social services and educational systems that failed in the cases of Blake and all of the people Kyle shot at.
Rosenbaum was apparently abused himself as a child. I'm not entirely clear if this was after he was put in the foster care system or before (or both) but his experience in that system does not appear to have been a positive one. That doesn't excuse his own abuse of minors but it may be a partial explanation.
Now you can argue that the government does its best and so on, but the fact is that government has more or less put non-governmental competitors for fostering/adoption and so on out of business. In a few cases where abuse was a standard occurrence that may have been a good thing (though child abuse in government care/foster schemes is also rampant – see all those UK "grooming" scandals) but in many others it wasn't. About 50 years ago it was relatively easy to adopt a child in the US, in the last thirty or so it has become so hard that infertile couples are forced to adopt from foreign countries. It seems quite likely to me that Rosenbaum would have been adopted by some family in the 1960s or 1970s and it is certainly far from impossible that such a hypothetical adoption would have resulted in Rosenbaum growing up to be a useful contributor to society instead of a perennially homeless abuser of children and women.
The others may not have had that level of dysfunction in their personal families but they all had the "benefit" of government provided education. For some reason that education failed to teach them anything about the difference between protests and riots, the ability to critically evaluate reports to find out if they might be biased, or indeed much regarding civic, ethics and morality. Somehow, and one assumes this was due to his (apparently separated) parents and their acquaintances, Kyle Rittenhouse turned into an honorable, civic-minded young man. The others did not.
This is the fifth reason why Government is to blame. The Government has put much of the competition for education and childcare out of business through a combination of regulations and taxes. And has, in place of them, provided an inferior product that doesn't serve the inmates assigned to it or society at large.
So lovers of government, if you don't want anymore Rittenhouses patrolling the streets maybe you get the government to do its job right and not fail.